Late summer in Boutique Resort Petit Natura
Will you come as well?
The unique boutique resort Petit Natura on Gran Canaria is ready for it again: the late season has started again. So come and enjoy the summer!
The roof terrace has been scrubbed again, the prosecco glasses have been washed and the wonderful beds have been freshly made, as always. Our employees are ready to let you taste the special atmosphere of Petit Natura on Gran Canaria.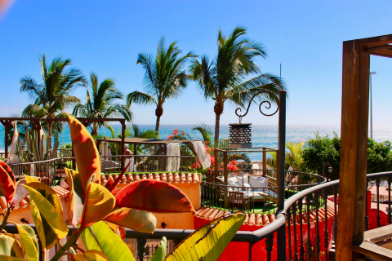 This colorful piece of paradise in San Agustín offers a unique stay. Escape the everyday stress and hectic pace between the lush gardens of the resort, bordering the coast and the place for the most beautiful sunrise, every day. We are looking forward to welcoming you again under the tropical summer sun and that friendships may develop or improve again during a nice get-together on the atmospheric roof terrace, at the bar or by the heated swimming pool.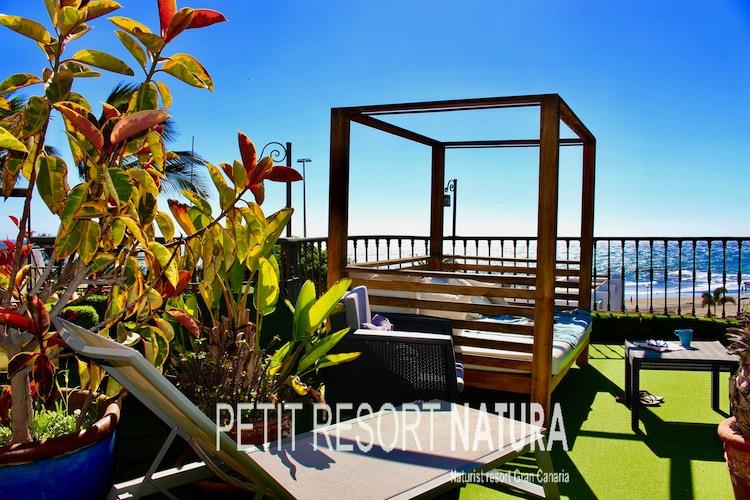 Fortunately, the number of covid infections in Gran Canaria is one of the lowest in all of Europe. The island is therefore ready to admit visitors in a safe way. At Petit Natura we have also made every preparation to welcome satisfied guests and new visitors in the most pleasant and safe way possible in the breathtaking surroundings of San Agustín and the tropical gardens of the resort.
To celebrate this late summer season, we have a great offer for you. When you book your holidays with us now, you will receive a delicious bottle of Italian Spritzz prosecco worth € 42.50 on every reservation with arrival before 01 October 2021.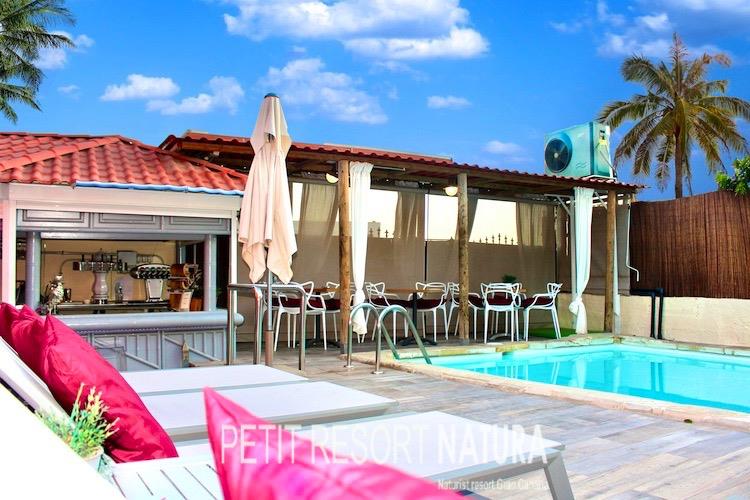 a