Swimming pool, sauna and jacuzzi 
Our clothing free wellness has a heated saltwater pool, magnesium sauna and jacuzzi. Swimwear is not allowed here. 
Heated salt water pool 
Our pool is heated, so the water has a pleasant temperature all year round. 
Thanks to the salty water, you can enjoy softer and healthier water without a strong chlorine smell, skin irritation and sore eyes. 
There are sunbeds with umbrellas at the pool and in the pool bar you can enjoy unlimited (free) drinks during the day, such as coffee, tea, various house wines, cold beer on tap, soft drinks and fruit juices.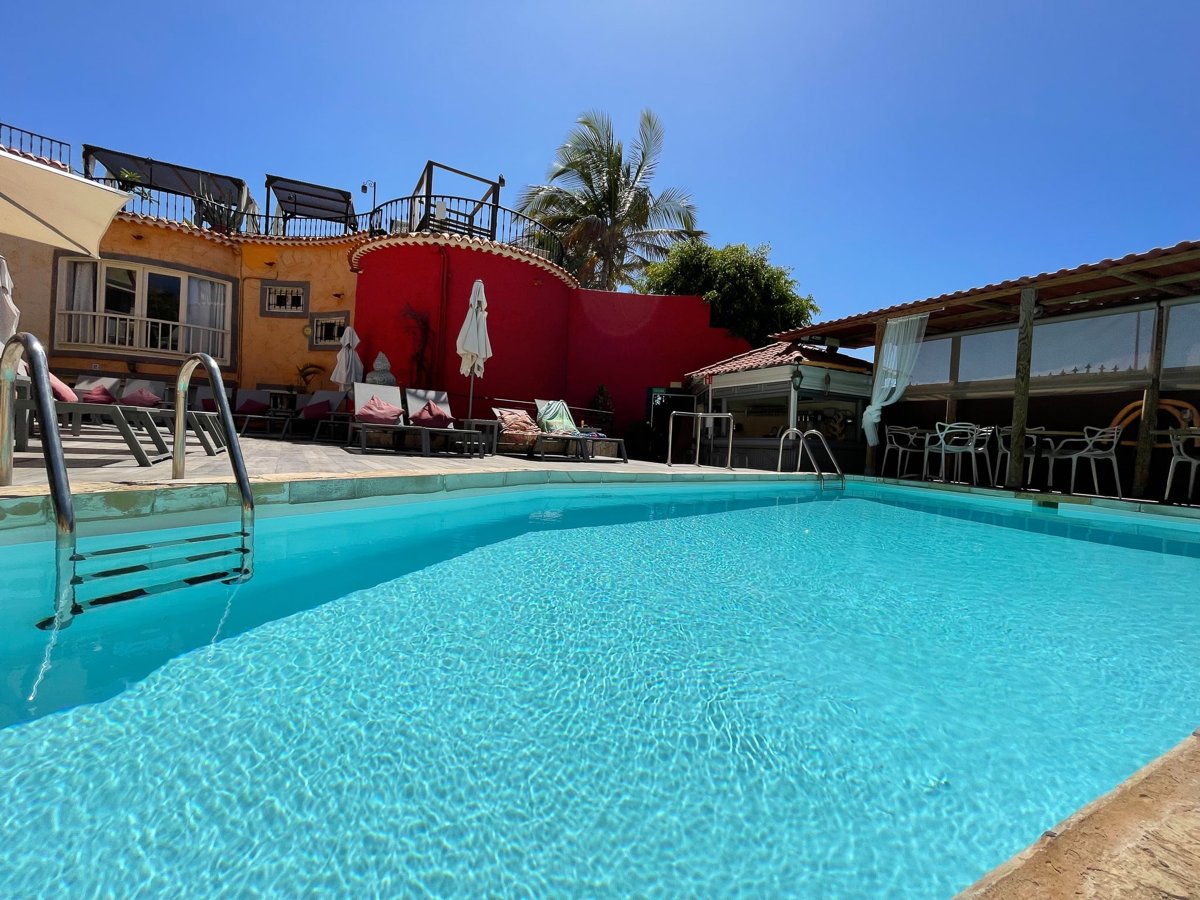 Magnesium sauna 
Magnesium contributes to the relaxation of your body and brings it completely to rest. 
It relaxes muscles, nerves and blood vessels, it inhibits inflammation, plays an important role in protein production, the sugar balance of the body and muscle building, improves physical and mental performance and restores overworked muscles. 
It is not so easy to get enough magnesium through your diet, but in our magnesium sauna the absorption is automatic. 
While you enjoy the warmth of our infra-red cabin, the pores in your skin open and the magnesium is immediately well absorbed by your body and you will also benefit from it after your sauna visit.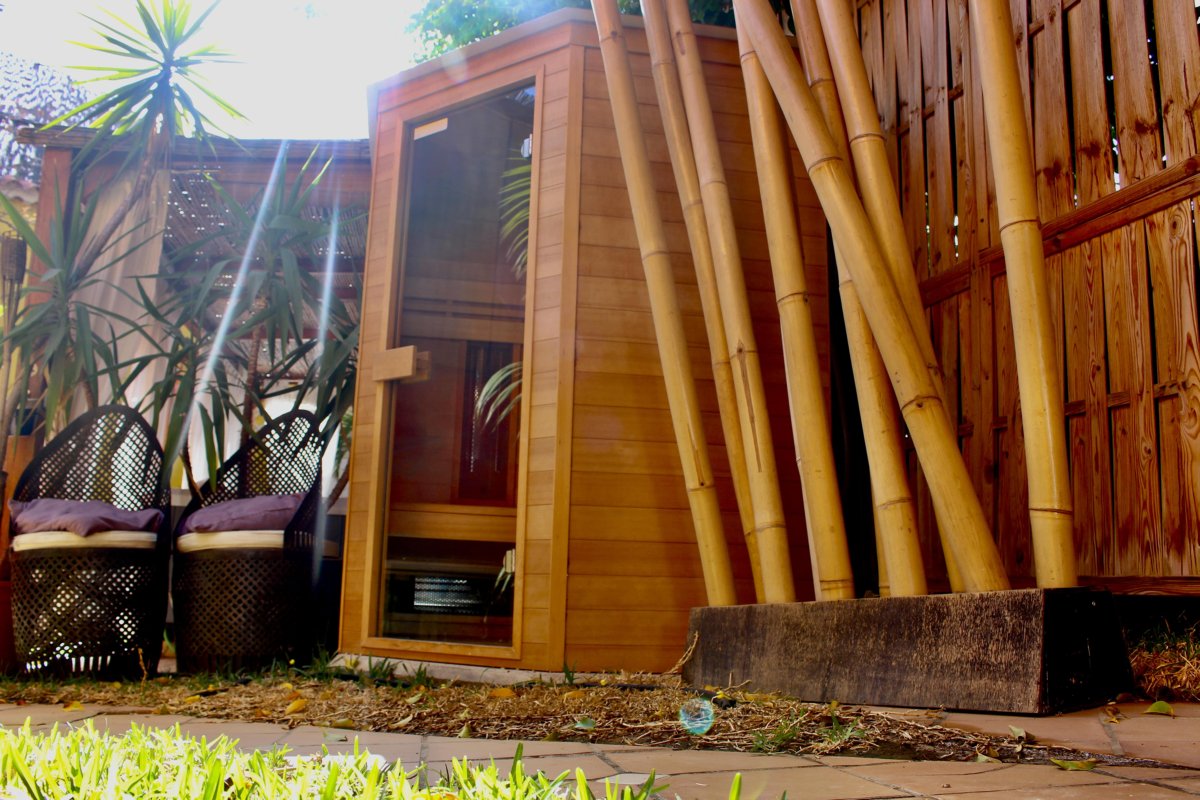 Jacuzzi
Don't feel like swimming, but would you like to relax with a drink and a view of the ever-blooming tropical garden? 
That is also possible in our spacious Jacuzzi for four people.