Food and beverage
Your stay includes an extensive breakfast buffet and the drinks are also unlimited (excluding spirits).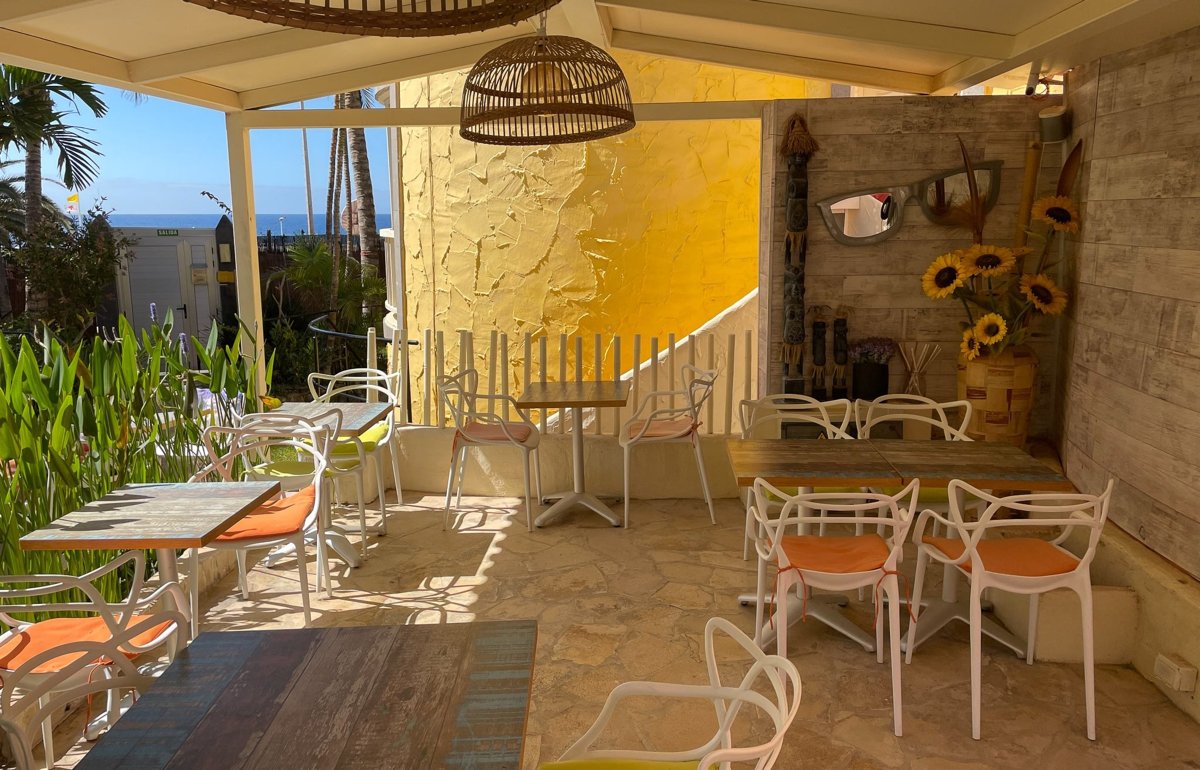 Including an extensive breakfast buffet.
Every morning from 08:30 a.m. you can enjoy an extensive breakfast buffet on our outdoor terrace with a wide choice of luxury bread rolls, different cheeses, cold cuts, a warm corner with different daily specials, fresh fruit, yogurt, and you can choose to fry an egg to your own taste. wish and much more. Special wishes? That's no problem either.
Including drinks package 
At the pool bar and on our outdoor terrace you can enjoy unlimited coffee, tea, fruit juices, soft drinks, house wines or a cold beer from the tap from 9:30 a.m. to 5:00 p.m. .
We also serve spirits & liqueurs, but this is not included in the drinks package. 
Bistro
On our outdoor terrace of the bistro you can enjoy various international dishes and snacks for lunch or in between. 
Dietary Requirements & Allergies
For naturists with special (dietary) wishes or allergies: even then you can fully enjoy your naturist holiday with us.
Vegetarian & Vegan food at Petit Natura
If you prefer a meatless, vegetarian diet, you will find plenty of alternatives such as fresh fruit, cheese, pastries, wholemeal bread, all kinds of jams, yogurt, cottage cheese, eggs, raw vegetables and much more. 
Vegans can also actively start the day with, for example, fresh fruit and raw vegetables, together with a cup of coffee or tea. 
Eating with a food intolerance in Petit Natura!
In our naturist accommodation you can enjoy a varied breakfast buffet with a wide range of products, even if you have a food allergy and as a vegan or vegetarian. 
For guests with a food intolerance such as lactose intolerance, we recommend our colorful variety of fruits, salads and raw vegetables. 
You can request more information in advance or on site. We are happy to be at your disposal to discuss your wishes regarding the food. This way you can enjoy your holiday at Petit Natura in Gran Canaria optimally and carefree!